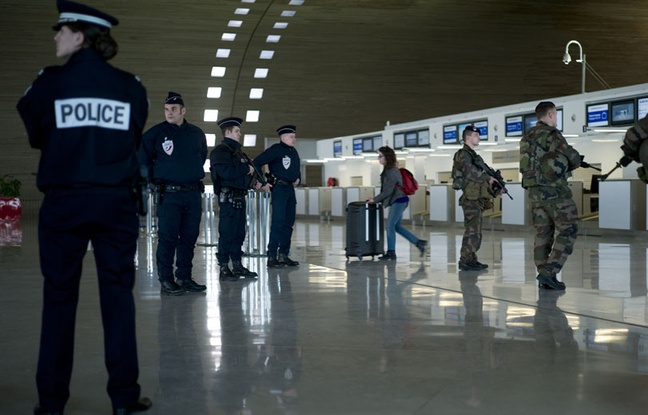 You are aware that last Friday historical events took place in Paris. Armed terrorists of the Islamic State coordinated 6 attacks that kill 129 people and over 350 injured. Restaurants, bars and a famous theater were targeted.
Airlines continue to operate flights from and to Paris, without any delays or cancellations, but many people who planned to visit the capital have reconsidered their journey.
Enhanced security
Air France announced that all flights to and from France would take place, but that delays were to be expected due to security controls. North American airlines Air Transat, United Airlines and Delta Airlines have done the same. Concerning American Airlines, it has cancelled all its flights to the capital by Friday evening.
Vueling, the third airline in Paris, said in a statement that "at present, the situation keeps, at scheduled times, all flights into and out of Paris and other cities of France".
This weekend, airports were on high alert across Europe. In France a fortnight airports saw their security measures increased, especially those managing international connections. Broadcast information messages warned passengers that additional time would be expected because of increased security checks. Border police, contractors, personnel of airports, police and gendarmerie, everyone was mobilized. Thanks to this, all passengers who wanted to travel normally have been able to do it in France and the rest of Europe.
Bad joke ?
Still, an Air France flight to Paris was evacuated Saturday in Amsterdam after authorities had received a threatening tweet – sent under the pseudonym "jihadijohn8" (Check the list of Twitter accounts related to IS – by Anonymous).
Jihadi John is the nickname given to Emwazi Mohammed, a British touted as one of the brains of Daesh and allegedly targeted by a US air raid. However, no link has been formally made between this message and the person in question. The user wrote :
"Forgot Russia? Wait to see what will happen to the flight AF1741 from Amsterdam to Paris"
(direct reference to the crashed plane in Egypt, few times ago, which made 214 dead, mostly Russian), followed by the hashtag
"#ParisAttacks"
There followed a second tweet :
"Yesterday Paris and now Brussels and Schiphol will be attacked by our brothers"
Without making connection with the attacks in Paris, the threat was taken very seriously by the company's staff who immediately decided to evacuate the passengers and search the aircraft. The situation was handled efficiently and the aircraft was finally able to take off. Which reminds us a similar threat made by a passenger in Brussels few months ago.
The two tweets were deleted since ..
London Gatwick Airport was closed after a man got rid of what appeared to be a gun.
Fear and tourism
The Belgian daily Le Soir indicates that Jetair tour operators, Thomas Cook and Sunjets.be offer to travelers who had to travel to the French capital shortly to postpone their journey or cancel it against a full refund.
Despite all the work of airports and security forces, travel agents said that some customers had cancelled flights, and Business Travel Coalition, a group of business, predicted that companies would leave them fearful employees to do the same.
Blake Fleetwood, president of the company Cook Travel in New York, said that about 1 out of 3 customers going to Paris told him he preferred to cancel. He and his wife could do the same next month.
Tourism in Paris has already suffered a blow earlier this year, after the attack on Charlie Hebdo in January. Paris tourism office said stays in hotels decreased by 3.3% in the first three months of the year.
The question for companies, travelers, and more generally all French, is whether these attacks were an isolated event or whether it is the beginning of a wider campaign of terror radical Islamists.