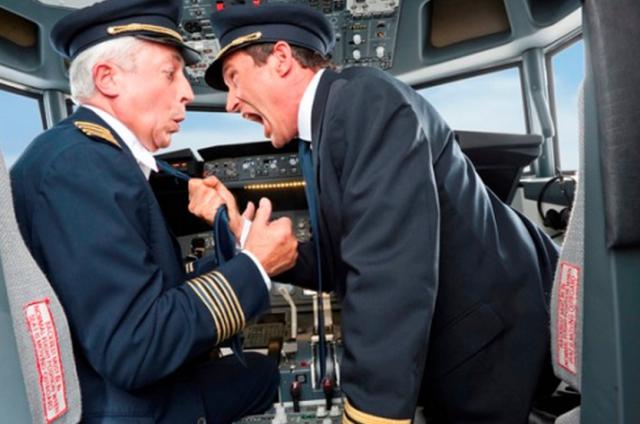 The September 19, 2015, the passengers of United Flight 4453 remained blocked to the ground for more than five hours.
For once
This time, there is no question of strikes, weather conditions or "technical problems", but an altercation between pilots!
Indeed, the flight operated by the airline ExpressJet, was to connect Lubbock (Texas) Houston last Saturday. While passengers were waiting to board, pilots would have entered "disagree" (according to the official terms) which would render them "unavailable" …
Official version
The spokesman of ExpressJet company confirmed to the media that the plane was delayed because of the unavailability of the crew. According to him, the pilots do not come to the hands and so that nobody was hurt. But it remains to be seen.
In fact, a passenger told to the blog The View From The Wing that the airport police were called to calm the situation. Nevertheless, the origin of this conflict remains unknown … until an internal investigation reveals it !
Compensation
Finally travelers waited another crew being ready to get out.
Admittedly they were on a flight operated by an American company on American soil so everything except compensable (according to regulation 261/2004). As you can imagine. But if the delay had taken place on European soil, it would be a perfect reason for anyone who wishes to claim compensation.