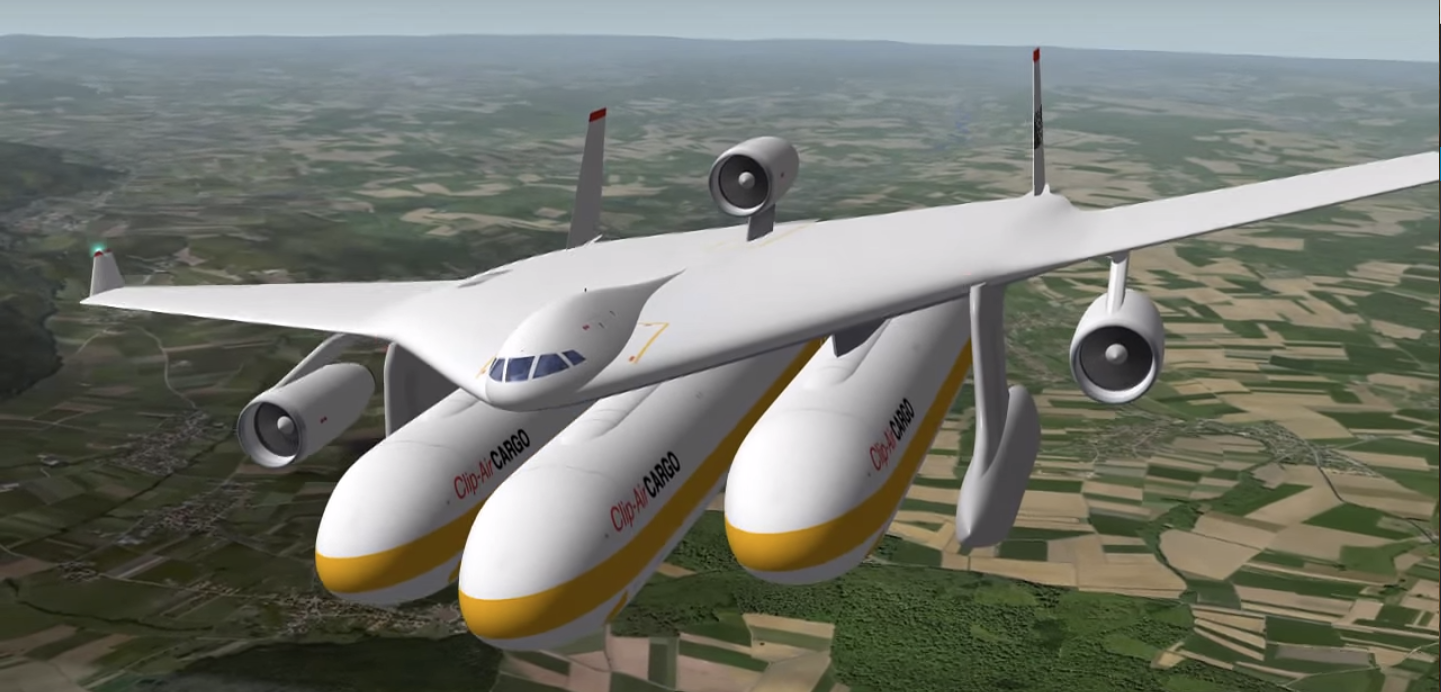 Since 2013, researchers from Lausanne Polytechnique School imagined a device combining rail and air transport: the Clip-Air.
This modular device consists of a main part made up of a cockpit, engines and hooks. It is this part that can fly. Added to this are three capsules that can be used for cargo, fuel or passengers. Each capsule will carry up to 450 passengers, the equivalent of an A320 Airbus!
Once the capsules touch the ground, the device is able to move on the road or on rails. A new way of thinking transport may therefore emerge.
Unfortunately, the project won't be completed before at least 40 years. But the goal is to first develop a first small prototype of their craft in 5 to 10 years.
If you want to learn more about this wonderful project: https://www.youtube.com/watchv=wRpX6gLQlsA.