Paris on February 12 2016. Refundmyticket.com, a company specialized in Air passengers' rights is welcoming Carlo Olejniczak as a non-executive member of its board of directors. He's joining the three founders of the company 18 months after the creation of the company while remaining at Booking.com, the global leader in connecting travellers with the widest choice of incredible places to stay.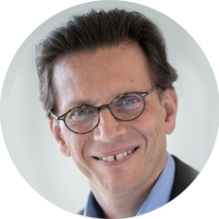 This appointment occurs at a key moment for the development of the company as a crowdfunding campaign has been recently launched on WiSeed.
« We are proud that Carlo Olejniczak, whose value and work are highly appreciated and recognized in the tourism sector, is joining the board of Refundmyticket. His arrival, not only validates the efforts made over the past 18 months to develop the company, but also supports our development strategy" says Johan Orsingher President of Refundmyticket.com.
Carlo Olejniczak spent his entire career in the tourism industry. He holds expert knowledge on both European and American markets and held strategic positions in companies like Palais des Congrès de Paris, Disneyland Paris and more recently the Accor Group where he served as a Senior Vice President of Global sales. Since 2015, he is director for France, Spain and Portugal for Booking.com, the world leader in booking hotel and other accommodations online.
About RefundMyTicket.com
Created in 2014, RefundMyTicket is specialized in traveller data monetization. Its main service, www.refundmyticket.com, supports air passengers, who faced delayed, cancelled or overbooked flights, in helping them being compensated by Airlines. For that purpose, the company has created interfaces, databases and processes facilitating and maximizing chances to obtain the indemnification set by European regulation.