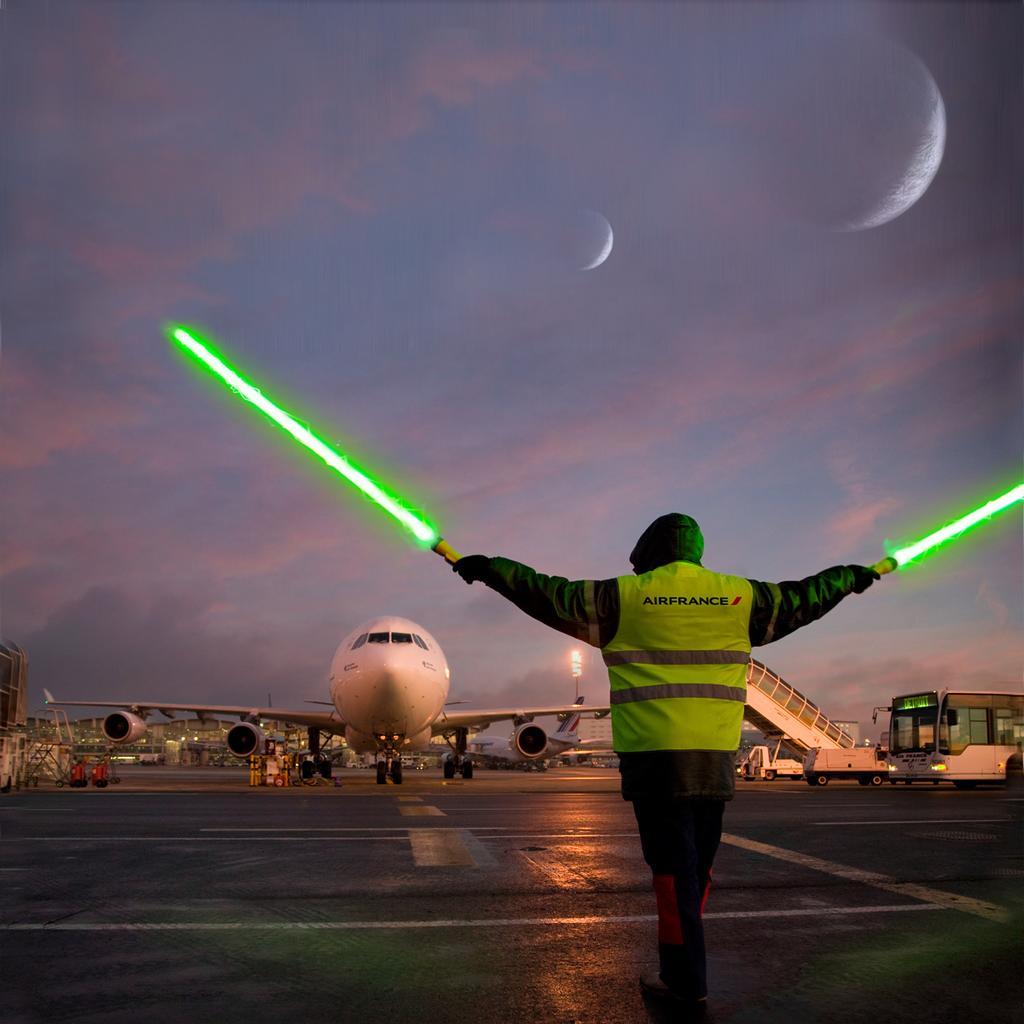 Few days ago, EuropaCorp Cinemas went into partnership with Air France to offer passengers who book one of the four special flights from the United States to Paris to see upon arrival the premiere of "The Force Awakens".
In France cinema outings are planned every Wednesday. And even for the film of the year, we will not make an exception. Result, France two days ahead of the rest of the world.
To see before everyone the latest movie of the saga, American fans don't have so much choice. They will have to hurry to book their place on one of the four special flights which have been planned by our national airline.
Thus, without paying anything more, they will be able to see the premiere of the most anticipated film of the year (in the original version, of course).
At least to be part of some VIP guests invited at one of the two world premieres or to travel to South Africa, Morocco, Norway, the Philippines or Italy, where the film is also scheduled Wednesday December 16th.
There will be two sessions scheduled in two rooms, which will accommodate up to 720 Star Wars fans. The Economic travelers will be placed in a large hall with 300 seats while the First and Business travelers will have the privilege to enjoy the VIP room with 60 seats (including seats convert in bed).
In any case, the revenues of Air France for this event are far from negligible. Ticket prices : from $1300 for a round-trip in economy to $13,000 for travel in the brand new class "La Première" between Los Angeles and Paris.
Now let's hope there would be no delay …