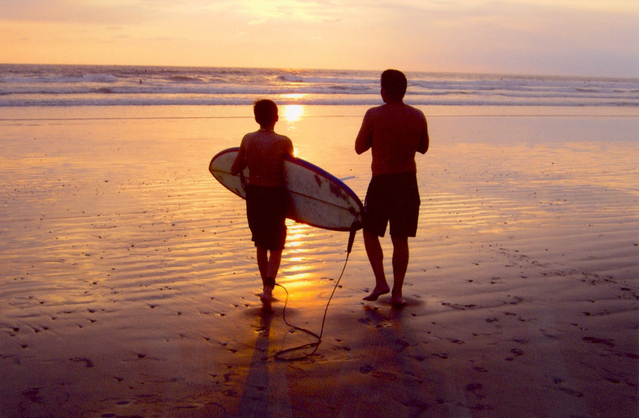 This time, I did not inform you of a delay or cancellation. Indeed, I have good news for all fans of crystal clear water, fine sand and, of course, sliding sport !
The announcement
The Air France-KLM airline announced this week that now transporting surfboards in their planes would be free, in France and abroad. This has already begun and this offer will be effective until at least 27 March 2016.
The details
To benefit from this offer, a request must be made to the customer service of your company at least 48 hours before departure.
All equipment surf, kitesurf, windsurf are allowed in the cargo hold as well as normal luggage. However, the material must meet standards to be accepted. The size of the object must be less than 300cm and weight up to 23kg. If it enters these standards, transportation is included in the ticket price (except for Economy Mini and Basic).
The following
It is true that the stand-up paddle fans from more than 10 feet will not take their board with them yet… Just like those big longboards elsewhere. In these cases, you'll just pay the baggage fee at the airport.
For now, this announcement makes its effect to the surfer community. Hopefully the enthusiasm provoked enough and obliges Air France-KLM to maintain this offer after March 2016.
So for Christmas, forget the tree and your grandmother wool blanket, this year, see you at the beach !