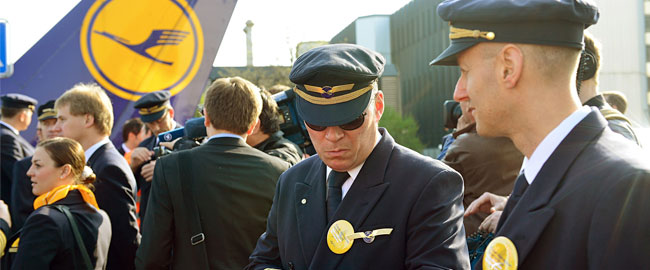 If you travel with Lufthansa on Tuesday September 8th, watch out! Pilot union has called for a strike and half of the flights are cancelled.
While they were suspended since March, Pilot strike at Lufthansa are back forcing the company to cancel 84 long haul flights starting from or towards, Francfurt, Munich or Düsseldorf.
Little more details on the reason for the strike
For more than a year, the union called Vereinigung Cockpit (VC) is fighting with the largest European group about the retirement age. Management is trying to reduce the operational cost to support maintaing market share against low cost airlines like Ryanair. While the union has taken steps towards a conflict resolution last week the negotiations are on hold as the airlines keeps on hiring pilots under foreign contracts for its subsidiary Eurowings.
The union, in a press release, consider Lufthansa is "weakening the unions" and trying to "destroy existing social structures".
Am I eligible to a compensation for this Lufthansa Pilot strike?
Even if the airline spokesperson has stated that passenger were rerouted to other flights or other transporters (Deutsche Bahn) it seems the situation remain difficult.
Many travelers will certainly wonder if they are entitled to an indemnification as per regulation 261/2004 in case of delay or cancellation due to this strike. So let's be clear: this type of strike cannot be considered as an "extraordinary circumstances".
As a consequence if you faced a delay of more than 3 hours at your arrival, compared to the booked flight, start claiming at:https://www.refundmyticket.net/claim-now/claim-for-a-flight-ticket/