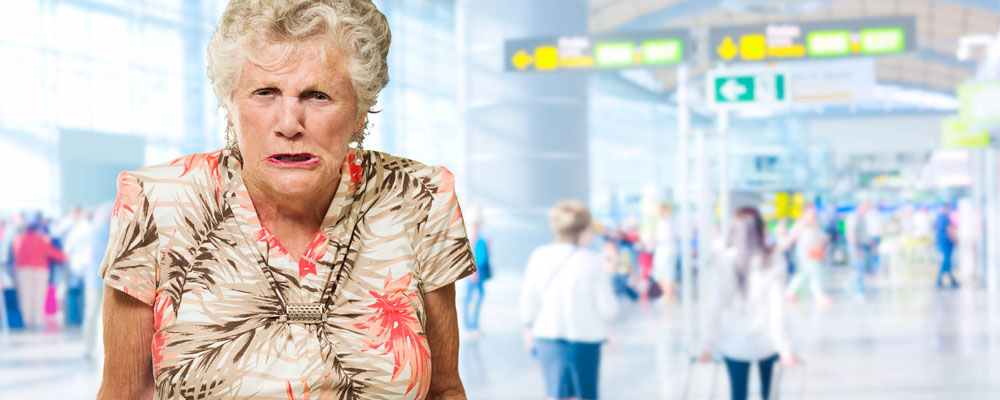 One of our main objectives at RefundMyTicket is to help you to get familiar with Regulation 261/2004. Reading our articles make you understand that the EU Law is very fortunate towards air passengers enabling them to obtain anything from a free meal to a payout of hundreds of Euros.
So if your flight is for example overbooked, then, under EU rules, airlines shall provide to you care and assistance but also and, above all, a financial compensation if you meet some specific conditions.
This prompts us to highlight two questions:
Am I entitled to compensation for an overbooked flight whose departure or destination is in a country outside the EU?
Firstly, you should know that EU regulation on passenger rights covers many more situations that you can imagine. So yes, even if your overbooked flight's departure or destination is in a third country to EU, you might be entitled to receive a financial compensation.
First case: The final destination of your flight is outside the EU
Indeed, a European legislator in 2004 extended the protection for all flights departing from a State Member. Which means that even if your destination is Los Angeles or Cancún, you have a right to compensation in case of denied boarding. In that case, you should consider getting help to enforce your rights with RefundMyTicket. Our experts in passenger rights can handle your claim in order to get your money back from the airline.
Second case: The departure of your flight is outside the EU
If your flight's departure is located outside the EU, it is then necessary that the final destination of the flight is situated in the territory of a Member State and operated by a Community carrier. For example, a flight departing from Dubai to Munich with a german company is covered bu the present regulation.
So if you are victim of an overbooking concerning a flight whose departure or arrival destination is outside EU, you might be entitled to indemnification ranging from 250 to 600 EUR per person depending upon the specific conditions of flights. The combination of destination or origin and the flight distance allows calculation of the amount due to you by the airline.
What are my rights if my overbooked flight is with a non-EU airline?
Secondly, do not abandon a possible claim thinking that you are not covered by the EU regulation cause the latter has set up a protection for passengers covering a patchwork of different situations.
Thus, this regulation ensure to passengers a right to compensation regardless of the airline nationality as long as the departure of the flight is located on EU territory. To the contrary, passengers departing from an airport located in a third country to an airport situated in the territory of a Member State with a non-Community airline are not covered by this regulation.
About RefundMyTicket
Only 5% of eligible passengers claim their rights. Others, often misinformed or discouraged by multiple of obstacles just give up. And so, it is more than 1.7 million of passengers that annually abandon € 500 million to the airline companies. Nearly €5 billion unclaimed since the introduction of the EU legislation n°261/2004.
At RefundMyTicket, we are determined to enforce the rights of passengers around the world. So, our mission is to help passengers get their money back for delayed, cancelled or overbooked flight. In that regard, we take the necessary steps to obtain the refunds due by the airline companies, in line with the regulatory framework currently in force
You could be one such passenger, check if you're eligible here.