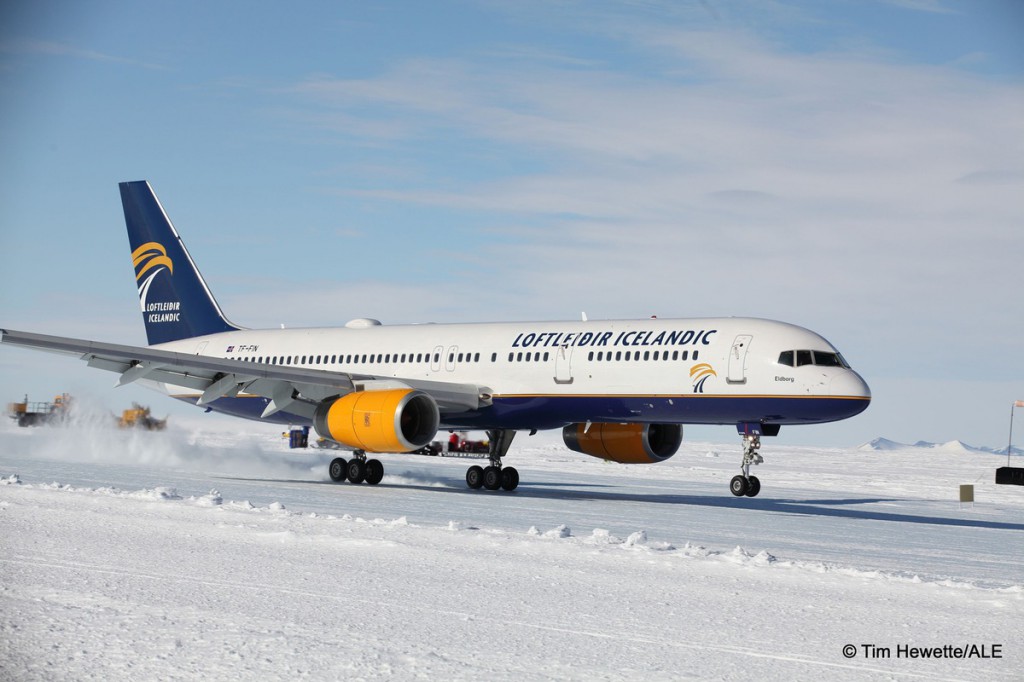 Have you ever dreamed of exploring the South Pole but you never could ? Then you will be glad. A Boeing 757 of the airline company Loftleidir Icelandic did the first commercial flight to Union Glacier in Antarctica this November 25. Usually used by cargo planes and military aircraft, this is the first commercial jet which landed on the Blue Ice Runway of Union Glacier.
"The first landing of a Boeing 757-200ER on an ice runway in Antarctica took place November 25 at Union Glacier. The plane took off from the airport in Punta Arenas, Chile", said the spokesman Loftleidir Icelandic, a subsidiary of the Icelandic airline Icelandair.
This flight, which was a test, was organized to study the possibility of using commercial aircraft to Union Glacier. The American company Antarctic Logistics & Expeditions (ALE) carrying 500 tourists every year in Antarctica works on this project for almost eight months with NAS Corporation Ltd. and the Icelandic airline.
While ALE was accustomed to use airplanes combi passenger/cargo as Lockheed Hercules L-382G or Russian Ilyushin Il-76-TD, they will now operate the flights only with the Boeing 757-200ER which offers more comfort and more seats (62 seats in Business Class). According to some media, the Boeing 757 was baptized Eldborg (fire fortress) in honor of an Icelandic volcanic crater.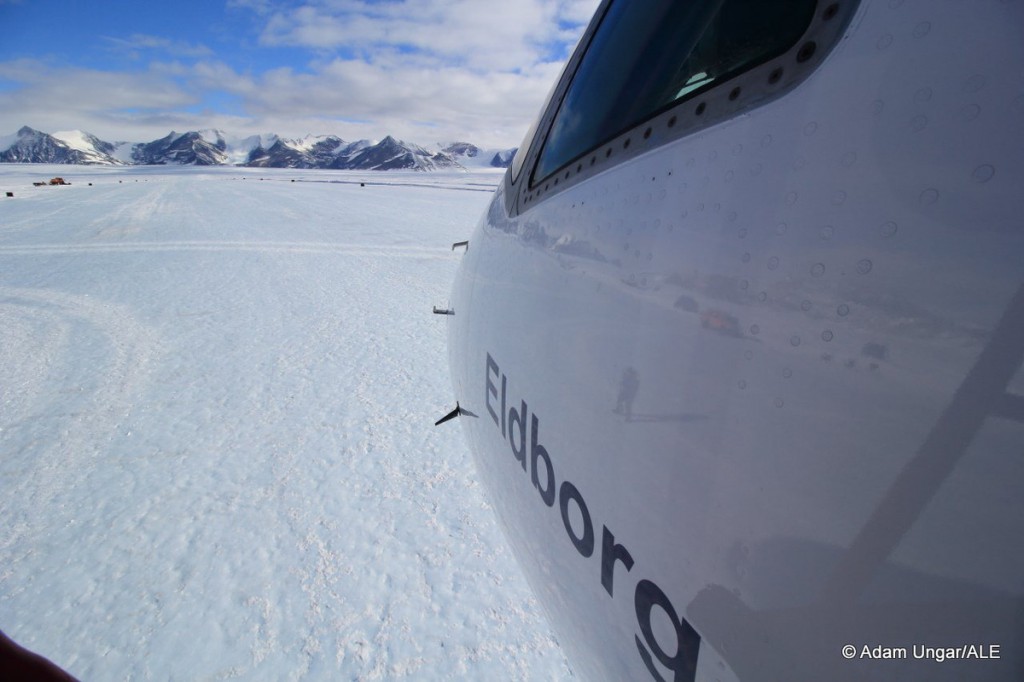 FYI, this is not the first commercial airplane to land in Antarctica (although this is the first to Union Glacier). The exploit has been achieved in 2008 by an Airbus 319 from Hobart, Australia to Casey research station.
Note also, due to the low coefficient of friction on these icy runways, aircrafts do not use their brakes but reverse thrust to slow, which is why they are much longer than average.
Want to see what it's like landing on an ice runway ? Check out our article on the 6 most dangerous airports in the world.